Read on for information about our
COMMUNITY PROJECTS & SUPPORT
Penrith RSL Club is proud to contribute to our community and support a number of organisations and activities. To learn more, click the title of the program:
Kokoda Youth Leadership Challenge
ClubGRANTS & Donations
Max Potential
Homes for Heroes & Governor Phillip House
Penrith RSL Staff Giveback Program
International Women's Day
Parkinson NSW Support Group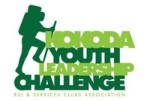 "It breaks you down, tears you to your knees, but then it builds you back up again"
The Kokoda Youth Leadership Challenge is a program that takes young community leaders on a 10-day trek across the 155km Kokoda Trail in Papua New Guinea. Overseen by the RSL & Services Clubs Association,  this program teaches the participants about the history of the Kokoda Campaign and the bravery and resilience of the soldiers who fought for our country during WW11.
KYLC is physically, emotionally and mentally one of the toughest, but most rewarding experiences a person can have. Participants also learn about the culture of the local people, the importance of community, valuable leadership skills and allows them to walk the in the footsteps of heroes.
To request an application email kristym@penrithrsl.com.au or call 02 4728 5261. For more information click : More Info
The ClubGRANTS program is one in which registered Clubs are able to support and contribute to recipients such as charities, community-based projects, and local sporting organisations Penrith RSL Club takes great pride in being able to continue its ongoing support of the Penrith Community through its participation in and donations made through the ClubGRANTS program. to read about our 2016 recipients, click here:  More Info..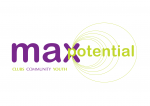 Max Potential is a unique 22-week leadership development program emerging young leaders (16-25) are matched with community coaches. Over this period, these young adults develop personal goals that they set out to achieve with the assistance of coaching in personal leadership principles. Max potential connects young adults with community leaders and gives them the opportunity to work with someone who genuinely cares about their future and will invest in it. To read about the experience one our Duty Managers had as a coach in the 2016 program, click here: More Info.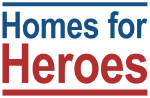 In 2009, the Australian Department of Veterans Affairs released a report that identified that on any given night across Australia, over 3000 veterans were homeless due to their service to our nation.  More recently, organisations such as Homelessness NSW, have argued that the numbers of homeless veterans across Australia is drastically higher than 3000, and have noted an increasing tendency for homeless veterans to be comparatively young in age.
In response to this growing crisis, RSL LifeCare founded the Contemporary Veterans Homelessness and Assistance Program (Homes for Heroes) at Narrabeen in NSW.  There is no other dedicated homeless accommodation for contemporary veterans in Australia, however, there will soon be a wing at the Governor Phillip Manor in Penrith for the program.
To read about our fundraising efforts, Click Here: More Info
To read about Homes for Heroes coming to Governor Phillip House in Penrith, Click Here: More Info

"It is the local area that supports our club, and so it is the local area we want to give back to."
Mr Neel Chand, CEO Penrith RSL Club
In addition to the funds that Penrith RSL Club have given back to the community this year through Club Grants, the club's Board also approved an amount of $15,000 for the staff to donate to local charities and organisations of their choosing.
"We give over $400,000 to the community through Club Grants and to programs like Homes for Heroes, Kokoda Youth Leadership Challenge and the Max Potential program. This latest initiative is focused exclusively on the Nepean area as it is the local area that supports our club, and so it is the local area we want to give back to," said Penrith RSL Club CEO, Mr Neel Chand. Click Here: More Info.
International Women's Day
Penrith RSL Club believes in recognising the achievements of women and was proud to co-host a IWD Breakfast and raise funds for the Women Veterans Network Australia. We are also very proud to announce that we currently have the most gender balanced Board in the Club Industry, with 3 female Directors on a Board of 8. Click here: More Info.