Penrith RSL Women's Rugby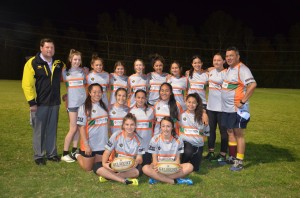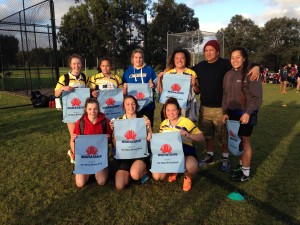 Our 16s girls took out the ARU (ISC sponsored) 7s compet ition on Saturday. The side was really under strength as it clashed with the Junior Rugby League Grand finals which approx 5 were involved in.
Despite this they managed to maintain their undefeated status and were crowned Champs!
Last night the 16's girls were presented with their kit.  The 18's were runners up on Saturday to Maroubra Magic – our biggest rival in the girls 7s FYI !
Thanks to Shannon, Clinton and their team who are awesome on the ground running the girls side of the club. The results are testament to their efforts and network of people they have brought to us.