Kurrambee School Assembly
Penrith RSL Club recently helped fund the 'Learning Through Music' program for the students at Kurrambee School. In partnership with the organisation 'Little by Little Inc' and as part of our participation in the ClubsNSW Club Grants program,  Penrith RSL Club proudly supports education and the advancement of our youth through these fantastic initiatives.
Little By Little Incorporated is a charity organisation that was formed in 1994 by a small but active band of Community Members. Little by Little Inc is the primary charity involved with the Kurrambee School and works tirelessly towards raising funds, starting new initiatives and advancing the well being of current and ex-Kurrambee students and their families.
Little by Little Inc's objectives are –
* to support the work of Kurrambee School in meeting the needs of it's students and ex-students,
* to promote the provision of additional and appropriate services for persons with an intellectual disability and/or high support needs
* to liase with community groups to extend existing or establish additional and appropriate services,
* to provide services to meet the needs of Kurrambee students and ex-students.
If you like more information or make a donation please follow 'Little by Little Inc.' on Facebook or visit their website.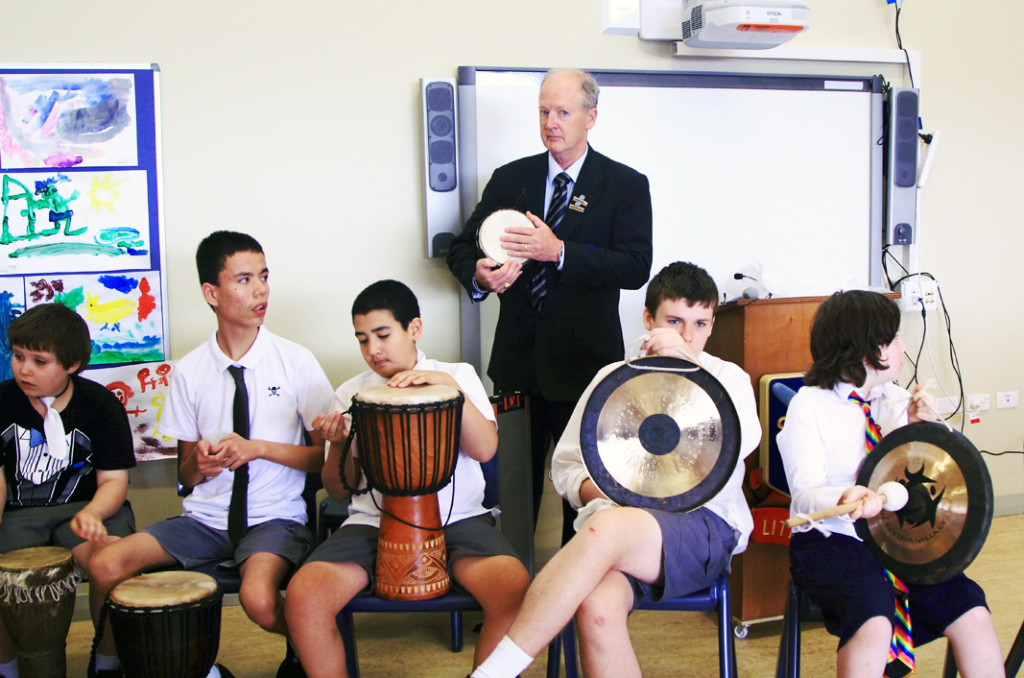 Penrith RSL Director Bernie Atkinson in an impromptu musical session with students.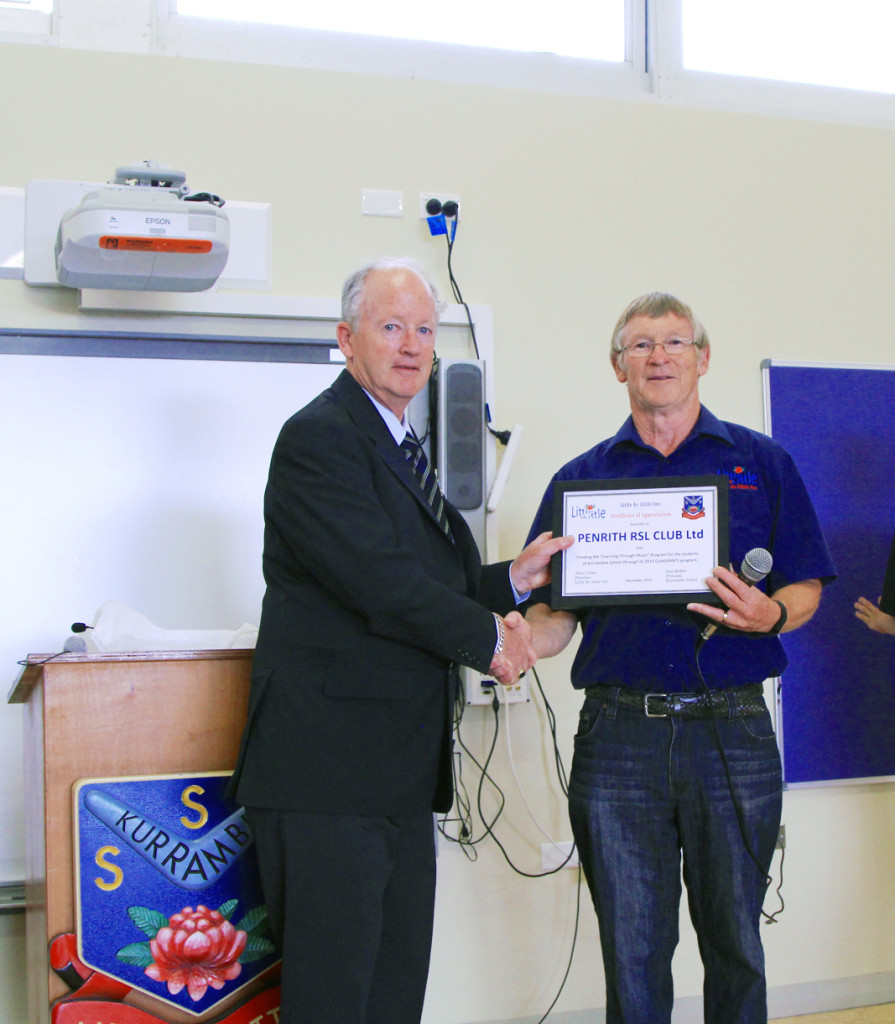 Penrith RSL Director Bernie Atkinson accepting a certificate of appreciation  from 'Little by Little Inc' president Allen Cullen. Penrith RSL CLub donated funds that were used to purchase musical instruments  for the students to participate in the Kurrambee School's "Learning Through Music"program.