International Women's Day 2017
In 2017 & 2018 Penrith RSL Club & Hon. Stuart Ayres MP co-hosted a breakfast event with the Penrith CBD Corporation for International Women's Day.
The event celebrates the achievements and discusses the challenges faced local women in today's society. We invite a panel of inspirational women from a variety of experiences and backgrounds to be panelists and share their experiences, thoughts on current events and invite discussion amongst our guests.
Every year, along with an panel of inspirational women, we feature a delicious buffet breakfast, a panel of inspirational local women, games and fun activities.
In addition, Hon. Stuart Ayres MP also presents the Local Woman of the Year Award, past winners include:
2017 Local Woman of the Year, Linda Kemp
2018, local Woman of the Year, Michele Ellery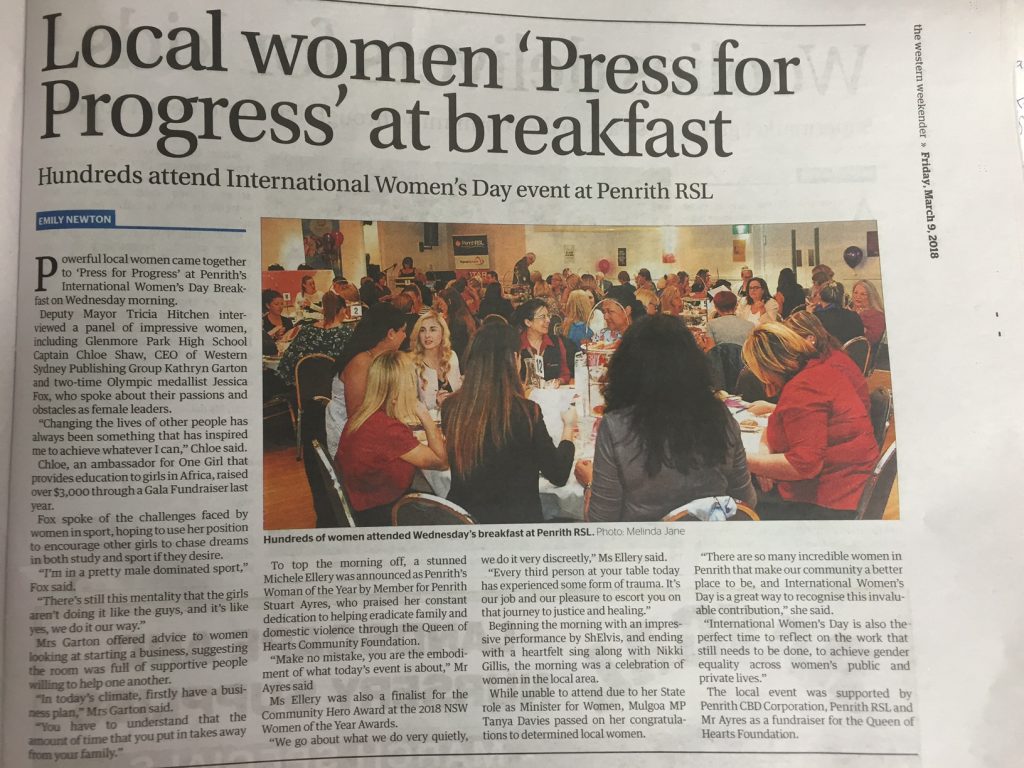 Pictured Above: Article in the Western Weekender about the 2018 IWD event.