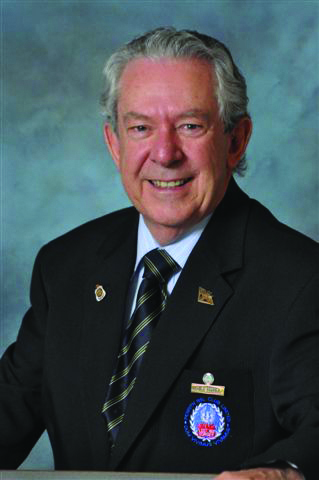 A strong financial performance for the six months to June 30 has seen the club achieve results well above budget and for the first time ever, our membership has exceeded 30,000 – this is a growth of nearly 40% over our previous highest membership. This gives us encouragement to continue to further develop additional areas of the club and to continue to enhance other products, facilities and services for the enjoyment of members and the community.
As part of our ongoing refurbishment plan, you will have seen the remarkable transformation of the Castle Lounge and Castle Bar. The refurbishment has seen the replacement of furniture, including tables, chairs, and couches, as well as the replacement of carpet throughout the property. Plans are underway for the redevelopment of the old club space in conjunction with the provision for a new sports bar area.
To continue this growth, in September the Directors and the Executive Management Team met to review the Club's Strategic Plan. This is a process carried out every two years over a full day to allow Management to put its ideas forward to the Board for consideration and approval before implementing the Business Plan for the following year and beyond. As a result of the strategic planning day, our strategic goals will be to:
grow and develop our product and services to increase membership of the club
improve the quality of our existing facilities, through the improvement business systems, and the enhancement of employee skills and performance levels of staff; and
continue to engage and support our local community.
Penrith RSL is proud to have contributed $255,825 towards local charities, sporting groups and community groups.
With one of our core strategic goals to actively support and engage with community, Penrith RSL is proud to have contributed over $250,000 towards local charities, sporting groups and community groups. As part of our commitment to youth, Penrith RSL is sponsoring two young people to 'Walk the
Kokoda Track' as part of the Youth Leadership Challenge to walk in the footsteps of our World War 2 heroes. We have also provided financial assistance to other youth groups including Army and Air Force Cadets, the PCYC and Rotary youth programs.
Over the coming months, I look forward to seeing you all at Penrith RSL for some of our great events. On behalf of the Board of Directors, I would like to wish everyone a happy Christmas and a safe new year. I look forward to seeing you all in 2014.
Neville Barnier
Chairman
Neville Barnier