2017 Spirit of Anzac Award
Penrith RSL Club was honoured with a special commendation award at the 2017 RSL & Services Spirit of ANZAC Awards, held in Adelaide last week. The award recognises a club that has made outstanding contributions throughout the year to its members and local community and has upheld the values of ANZAC traditions.
This is not the first time that Penrith RSL Club has been awarded for their efforts in the community, having won a Special Judges Award at the Clubs NSW Clubs & Community Awards in 2016 and the RSL & Services Clubs Spirit of ANZAC Award in 2015.
Neel Chand, CEO of Penrith RSL Club stated "We are so proud to win this award.  It is important to us that we honour our returned servicemen and show awareness of their sacrifices through our war memorial, our strong sub-Branch, the Kokoda Youth Leadership challenge and the Homes for Heroes project".
Mr Chand, said he is very proud of his team and all community partners that have helped make this award happen, with the Club supporting many other important initiatives.
"This year, along with our sub-Branch, we are sponsoring 2 young Penrith locals to undertake the Kokoda Youth Leadership Challenge. We are also the major sponsors of the Max Potential Learning and leadership program, and we will be sponsoring and volunteering our time in Term1 of 2018 for the Learning Links Reading for Life program, which helps struggling primary school children improve their reading skills."
The Club also recently contributed over $350,000 in donations to local sporting clubs, charities such as the Queen of Hearts Foundation, and other local support organisations.
Honoured to receive the award, Frank Portelli, Chairman of Penrith RSL Club stated, "I am very proud of our Board and the support that we are able to give to these organisations. We aim to support the community as much as we can."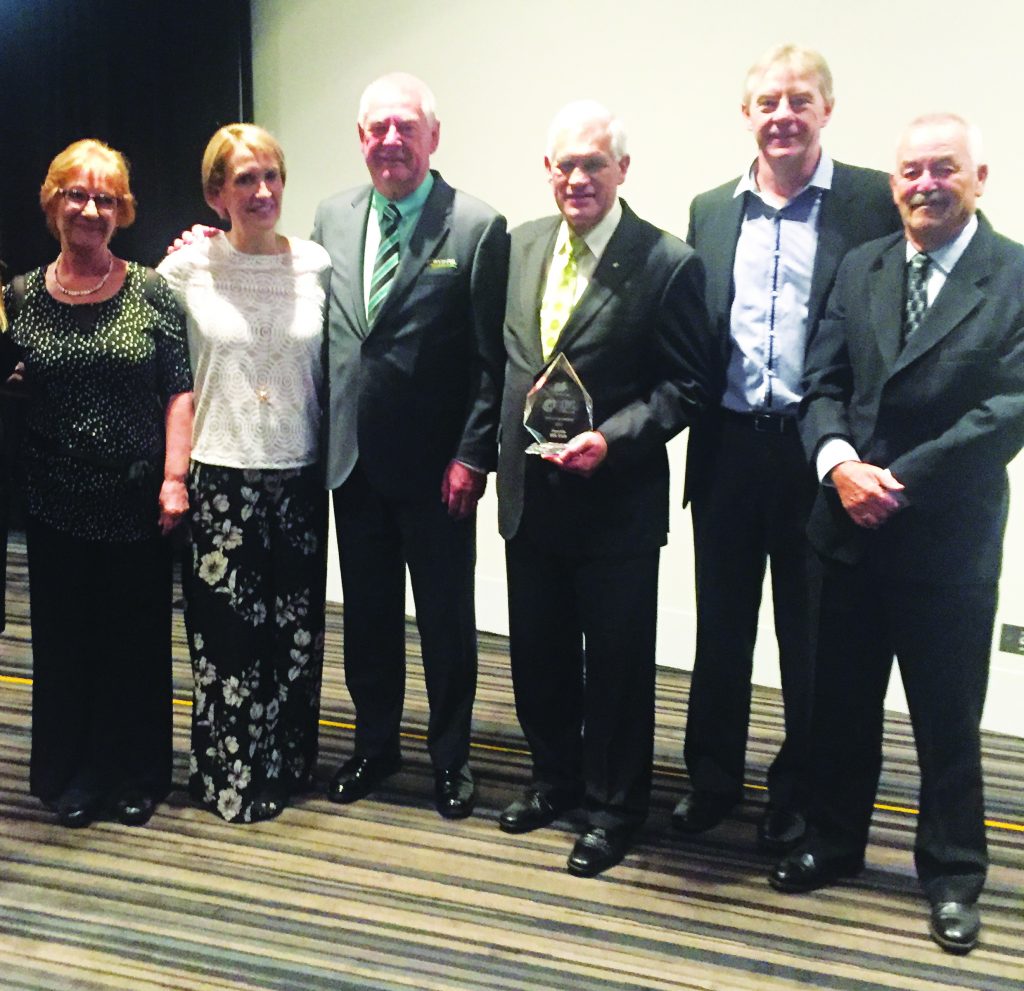 Pictured: The Board of Penrith RSL Club
From left: Maralyn Kastel, Del Gaudry, Michael McConnell, Chairman Frank Portelli, Stephen Jose and Stephen Hauer.
Not Pictured: Jenni May