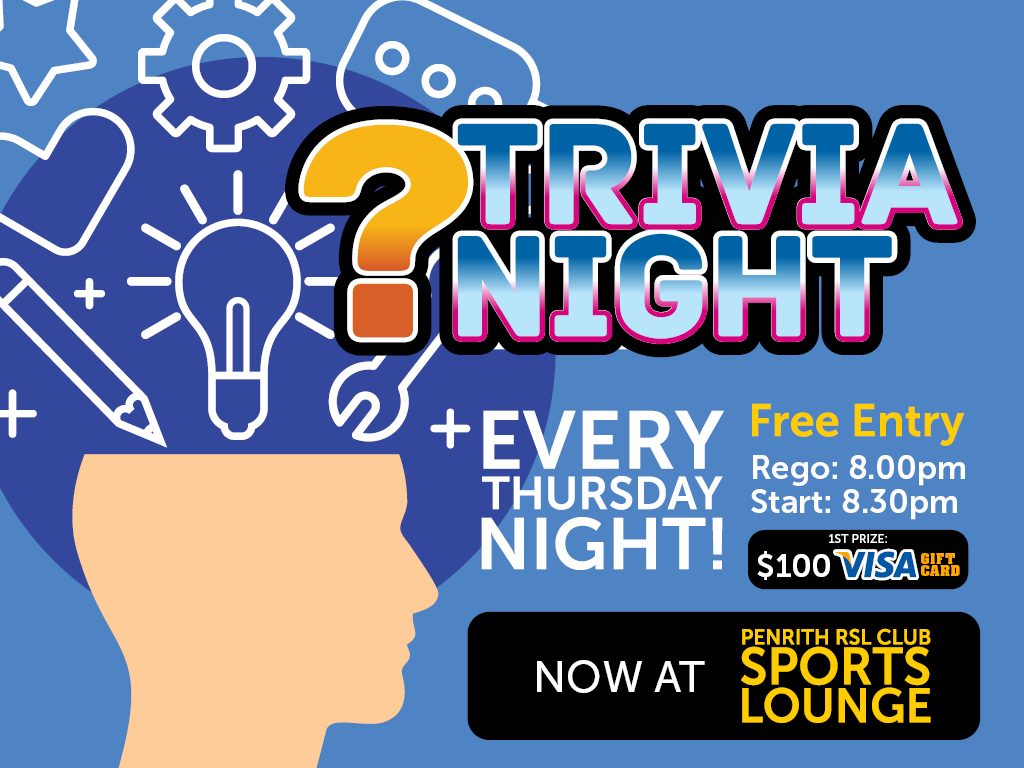 ---
Trivia Night
Every Thursday Night at the Penrith RSL Sports Lounge
---
Trivia Night is held every Thursday from 8.30 pm in Penrith RSL Sports Lounge. So come along for a fun social evening that will test your memory and get you thinking.
A great way to meet new people and enjoy an evening out in a relaxed atmosphere. Entry is free and there are some great prizes to be won!
Information is provided for members & guests.
Free Entry // VISA Gift Card Prizes!
Rego between 8.00pm & 8.30pm
Start 8.30 pm – following our massive Thursday Variety Raffle!
(Conditions Apply)
---
---