Election Candidate Profiles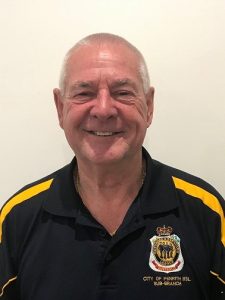 Michael (Mick) McConnell
I am a current Director of Penrith RSL Club and I am very familiar with the aims and objectives of the Club.
I have been a member of the RSL for 26 years and a member of Penrith RSL sub-Branch of which I am currently the President. I have successfully completed Cert IV in Corporate Governance, which is a requirement as a Director of this Club.  This is above and beyond requirements of a Club Director.
Some important experiences gained during my career in banking, policing, small business owner, Australian Defence Force and as a Director are knowledge in a number of Acts of Parliament, communications, responsibilities, equity & diversity, fairness, commitment, problem solving, conflict resolution, managing subordinates, setting goals, and a willingness to be subjected to constructive criticism.
Other qualifications gained are Business Administration, Community Services, Investigations, Frontline Management, Government, Justice & Police Studies, Management, Public Safety, Security and Risk Management.
My intention is to continue serving the members of this Club by working closely with other Directors so we can provide a safe community friendly social Club for the wider Penrith community whilst upholding the RSL traditions. I will continue to focus on a long-term commitment that offers a diverse range of excellent services and activities in a safe and friendly environment and to ensure that the Club remains in a financial position which will enable the Club to expand its premises for the benefit of our members.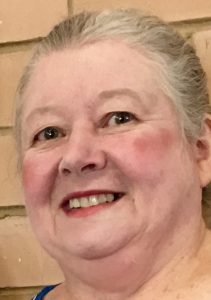 Maureen Ellen Gildart
Maureen Ellen Gildart has been a member of Penrith RSL for 5 ½ years and has resided in the Penrith area for over 20 years.
She is currently serving on the NSW State National Servicemen's Association Executive Board as a committee member, as well as Publicity Officer, Public Relations Officer and Welfare Officer, in a voluntary capacity.
Maureen has served for 7 years with the Royal Australian Army and the Federal Investigation & Inquiry Service for 10 years as an Investigator - Legal Officer - Office Administration before being appointed as the Director. She was also a Team Leader at the 2000 Sydney Olympic Games, working closely with NSW Police and providing close personal protection and driving high risk dignitaries.
Maureen has been recognised for her service with certificates from Australian Olympic, NSW Police for outstanding work at the Sydney Olympic Games 2000 and Penrith National Servicemen's Association. She is dedicated in serving the Community with the Volunteer fire Brigade and is a SES Group Leader in Queensland.
Maureen has been responsible for breaking down Barriers of Height and weight requirements and for the Anti-Discrimination Regulations in allowing women into the NSW Fire Brigade, bringing in Random Breath Testing.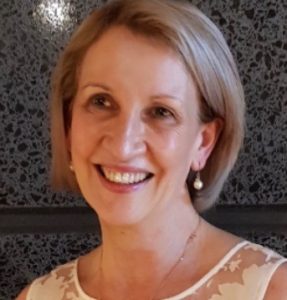 Del Gaudry
Del Gaudry is a current member of the Penrith RSL Board serving since 2014, member of Penrith RSL for 5 years and City of Penrith RSL sub-Branch for 5 years.
As a Board Member, Del currently holds the position of Deputy Chair of Penrith RSL Club, Chair of the sub-Branch & Ex-Service Organisations Liaison Committee and members of the Youth & Community Engagement Committee.
She is serving with the Reserve Royal Australian Air Force officer in the Australian Defence Force.
Her leadership skills and vast experience as Human Resources in organisations such as Bunzl PLC, Visy Recycling, Pacific Brands and Mobil has made Del a valuable member of the Penrith RSL Board.
Del is dedicated to community service and is a volunteer with Blaxland Rural Fire Brigade and the coordinator for Women's Veteran Network in Western Sydney.  She is also a member of The Blue Mountains Zonta Club and a number of other Veteran organisations.
Del has completed a Certificate IV in Governance as a commitment to the compliance of a Director of the Board.